A culinary highlight of my week in Hawaii was dinner at M by Jeremy Shigekane, one of the best restaurants in Oahu.
The "M" stands for "Mavro," as in Chef Mavro, the eponymous restaurant by George Mavrothalassitis of Marseilles.
After training at home, the Frenchman moved to Hawaii in 1988, where he later co-founded the Hawaii Regional Cuisine movement to encourage the use of ingredients native to the islands.
Note: M by Jeremy Shigekane closed permanently in March 2022.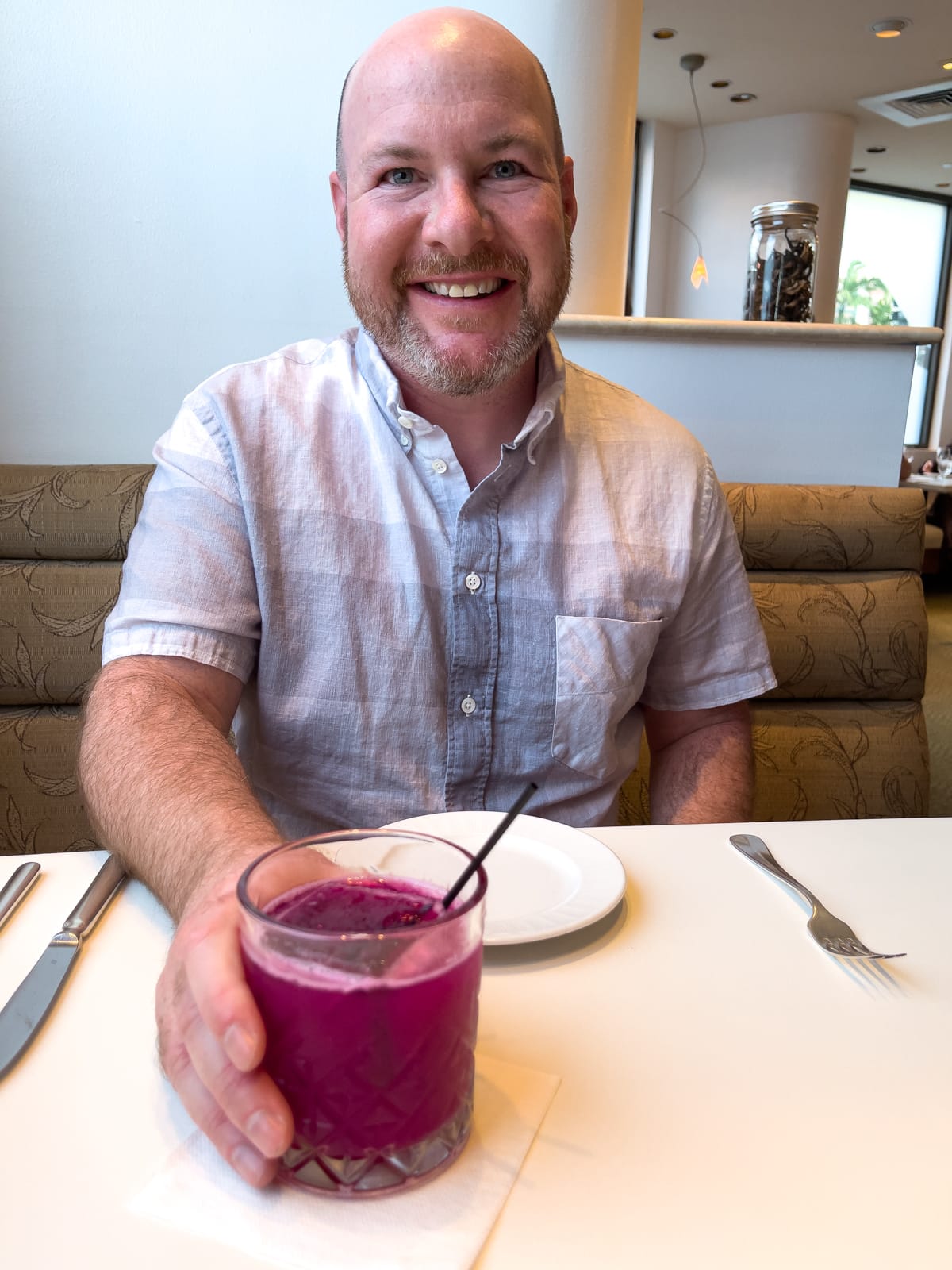 In the late 90s, he opened Chef Mavro restaurant, which offered tasting menus and became a training ground for young and talented chefs.
In March 2020, chef Jeremy Shigekane bought the restaurant.
Previously, chef Shigekane worked at Café Gray in NYC, The Ritz Carlton Half Moon Bay in California, and Hoku's at The Kahala Hotel & Resort in Honolulu, to name a few.
His restaurant's new name, M by Jeremy Shigekane, pays homage to Chef Mavro. And he continues to source local ingredients from Hawaiian farms.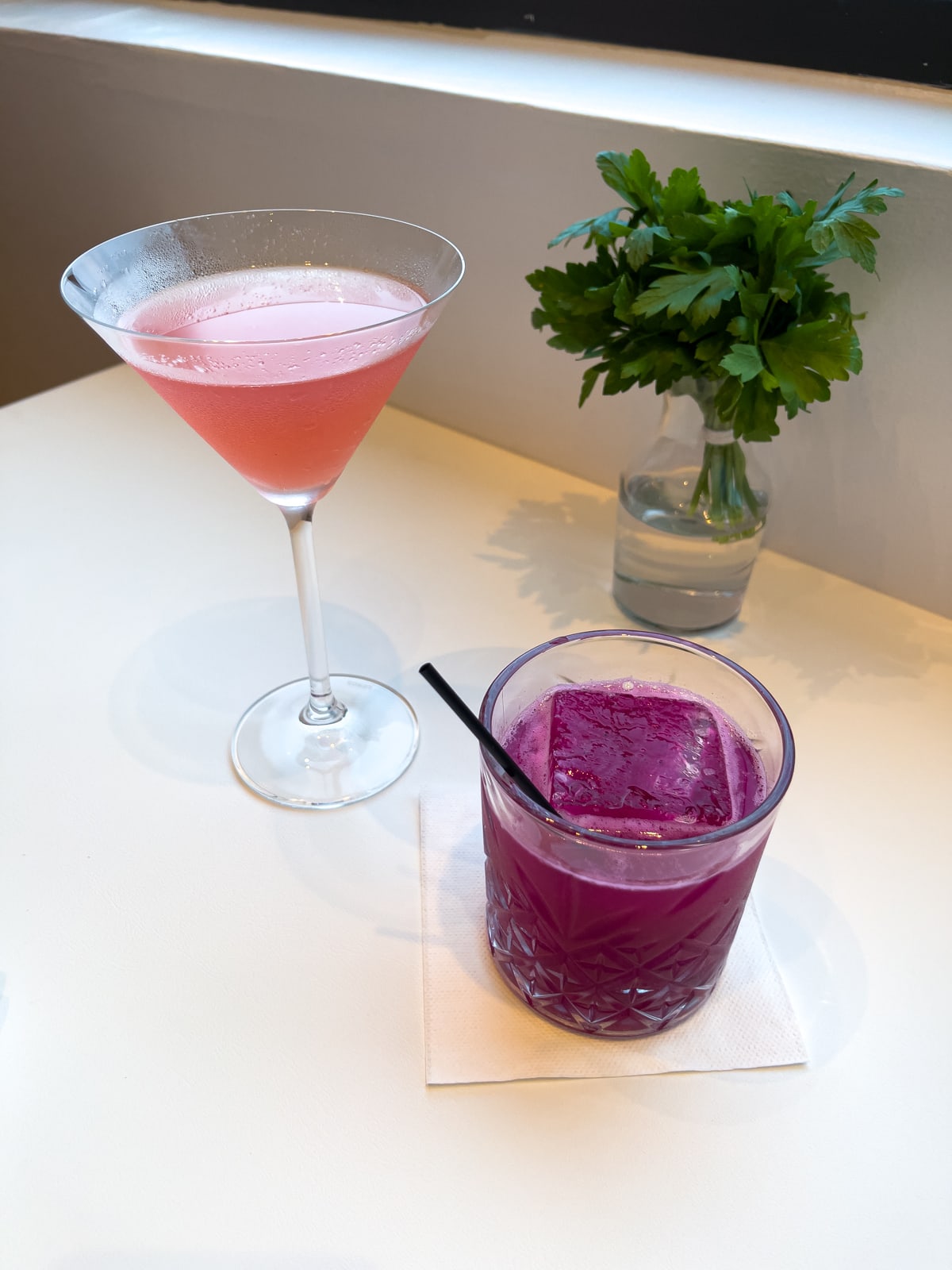 After a quick selfie in the setting sun with my girlfriend Kel outside the entrance, we walked inside and were promptly seated.
I'd already scouted the seasonal menus online and knew cocktails were in our future.
Kel ordered the White Nectarine with Del Maguey Vida Mezcal, while I went for the Dragon Fruit with Don Julio Blanco tequila.
I resisted the urge to order another; we were both curious about the Blueberry with orange-infused Botanist Gin and Aperol.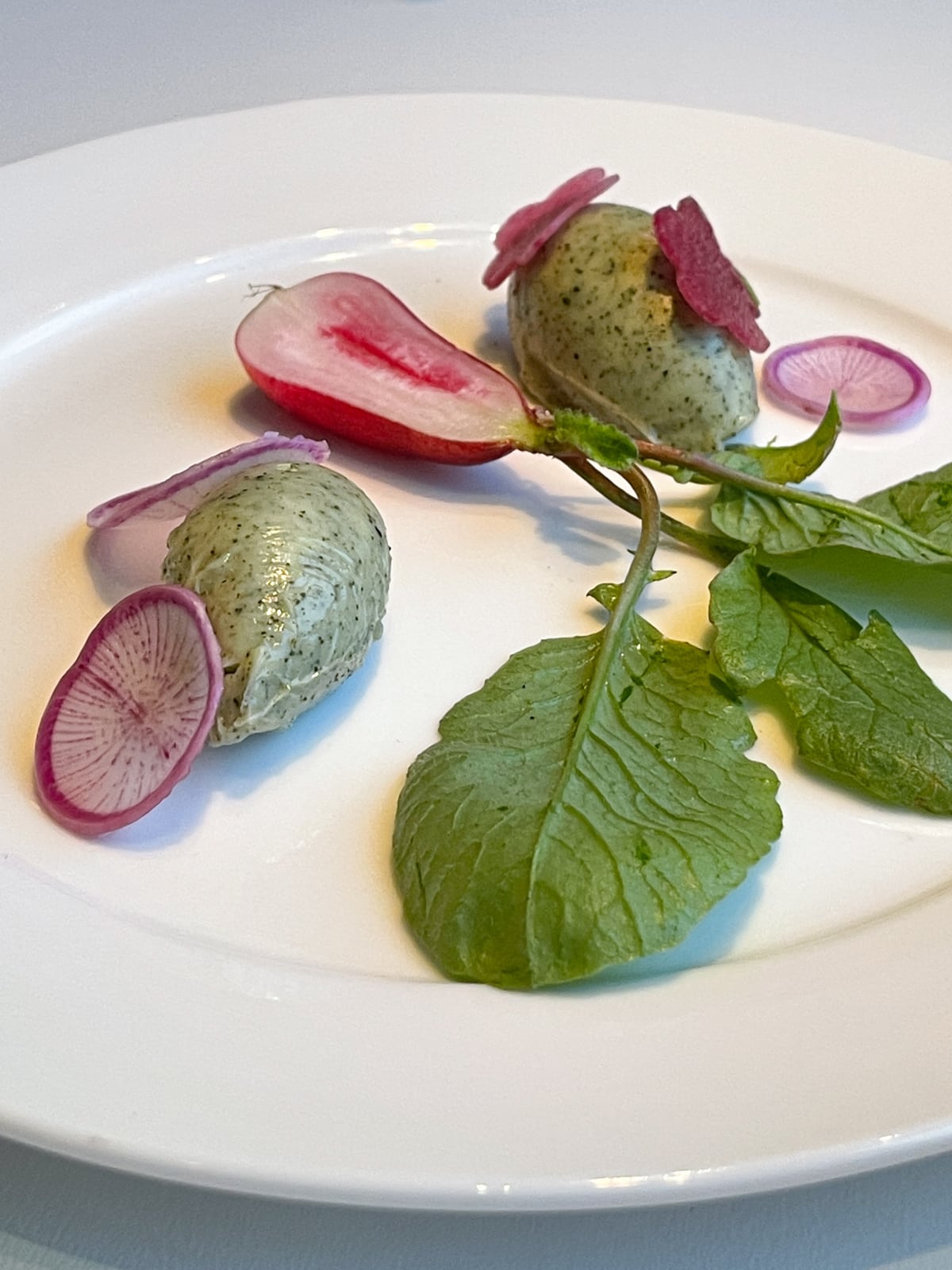 Hawaiian French Fusion
At M by Jeremy Shigekane, you'll be enjoying Hawaiian-French fusion food.
Diners can choose from two 5-course tasting menus (one with meat, the other vegetarian) or order a la carte. We did the latter, which was plenty.
The food service began with complimentary country bread and seaweed butter. Rarely have I seen such a thoughtful, colorful presentation of butter.
This kind of attention to detail makes M one of the best restaurants in Oahu.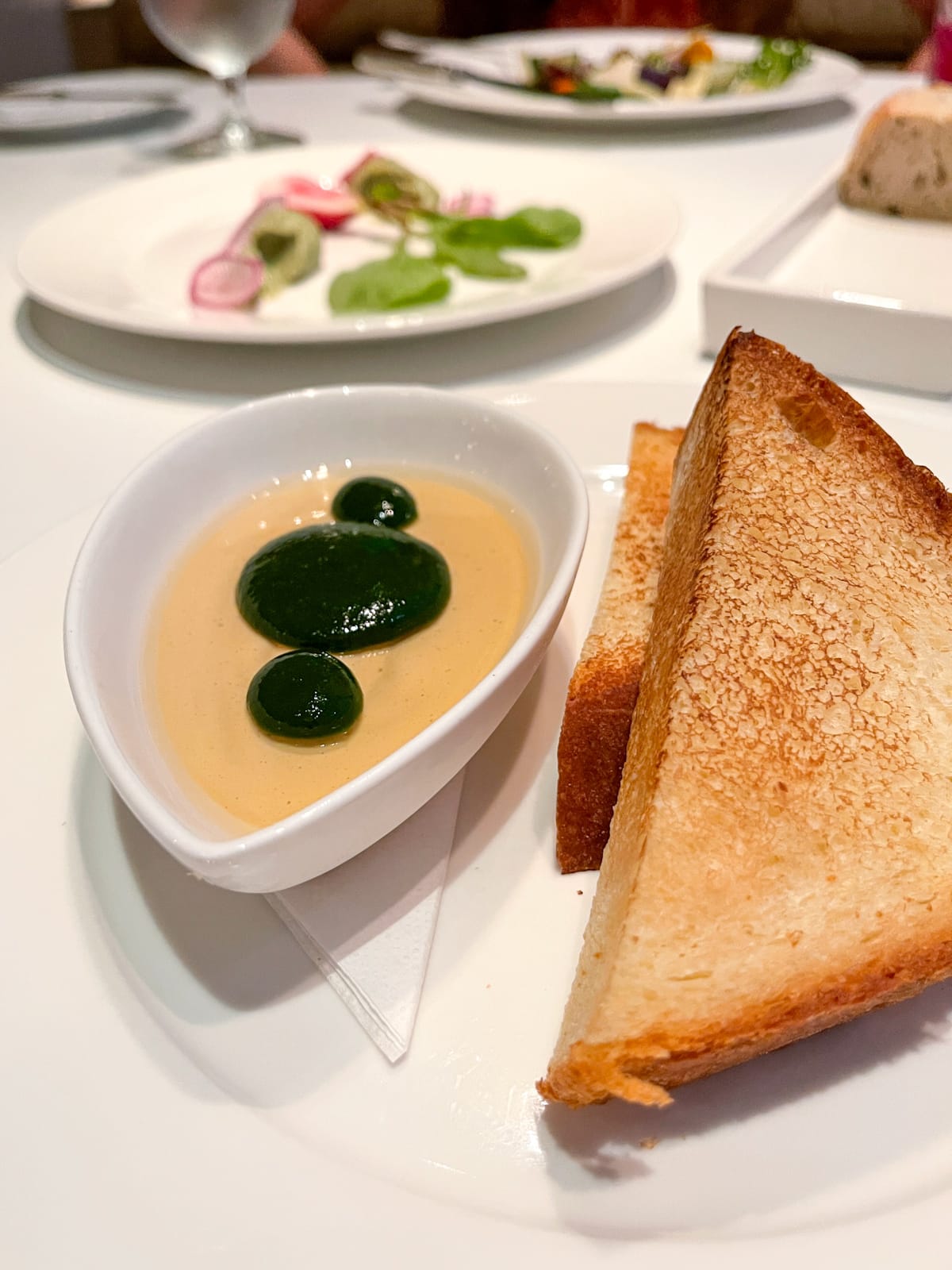 First Course
For the first course, I chose the silky-smooth foie gras mousse with Thai basil and sweet bread. I took bite after bite until the bread was gone.
Our server, noticing how much I enjoyed it, offered to get me more. Yes, please!
Related: Malasadas at Leonard's Bakery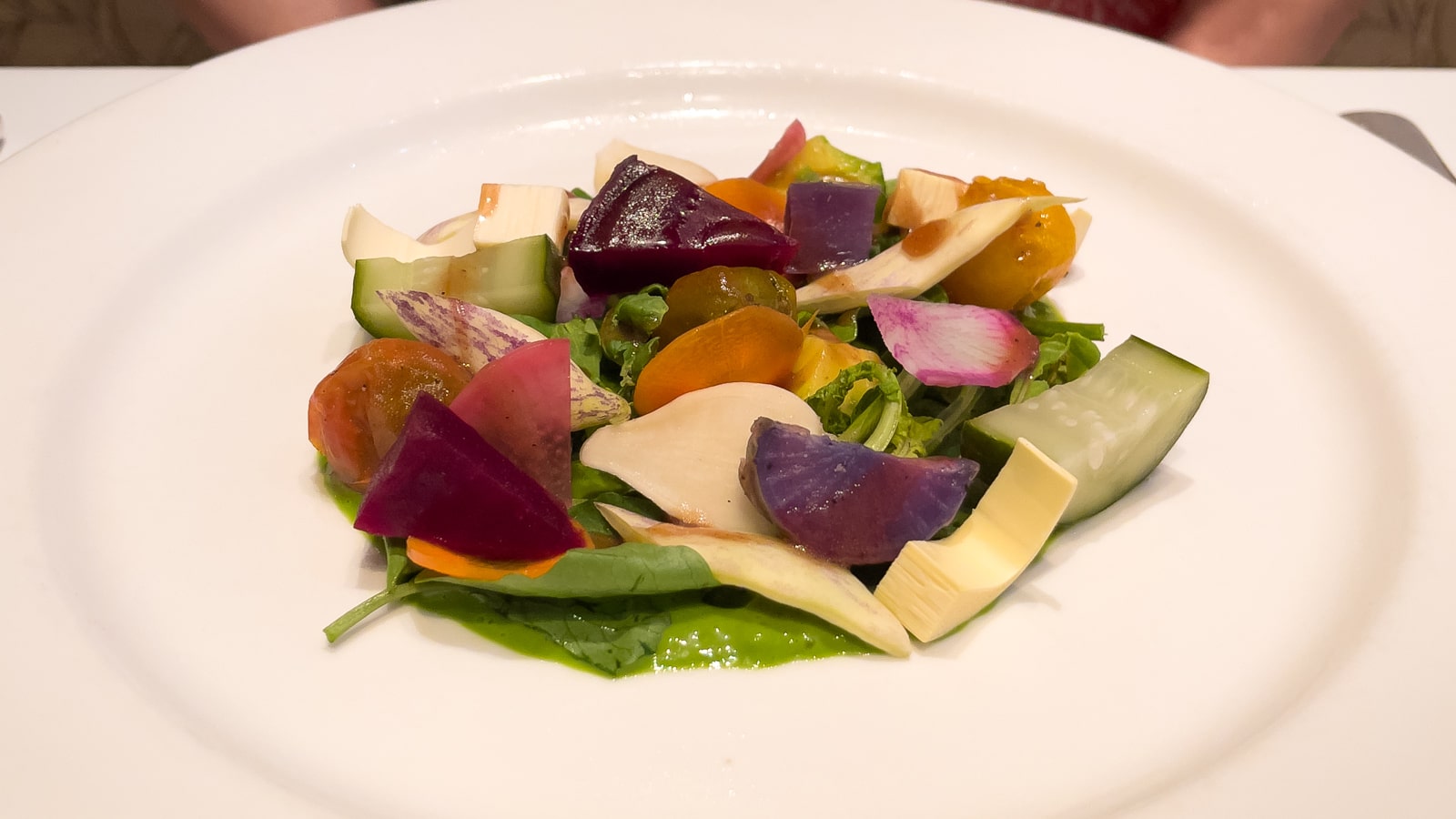 Meanwhile, Kel enjoyed her artistically plated (and no doubt healthier) Meli Melo with farm-fresh vegetables, hibiscus, and sauce verte.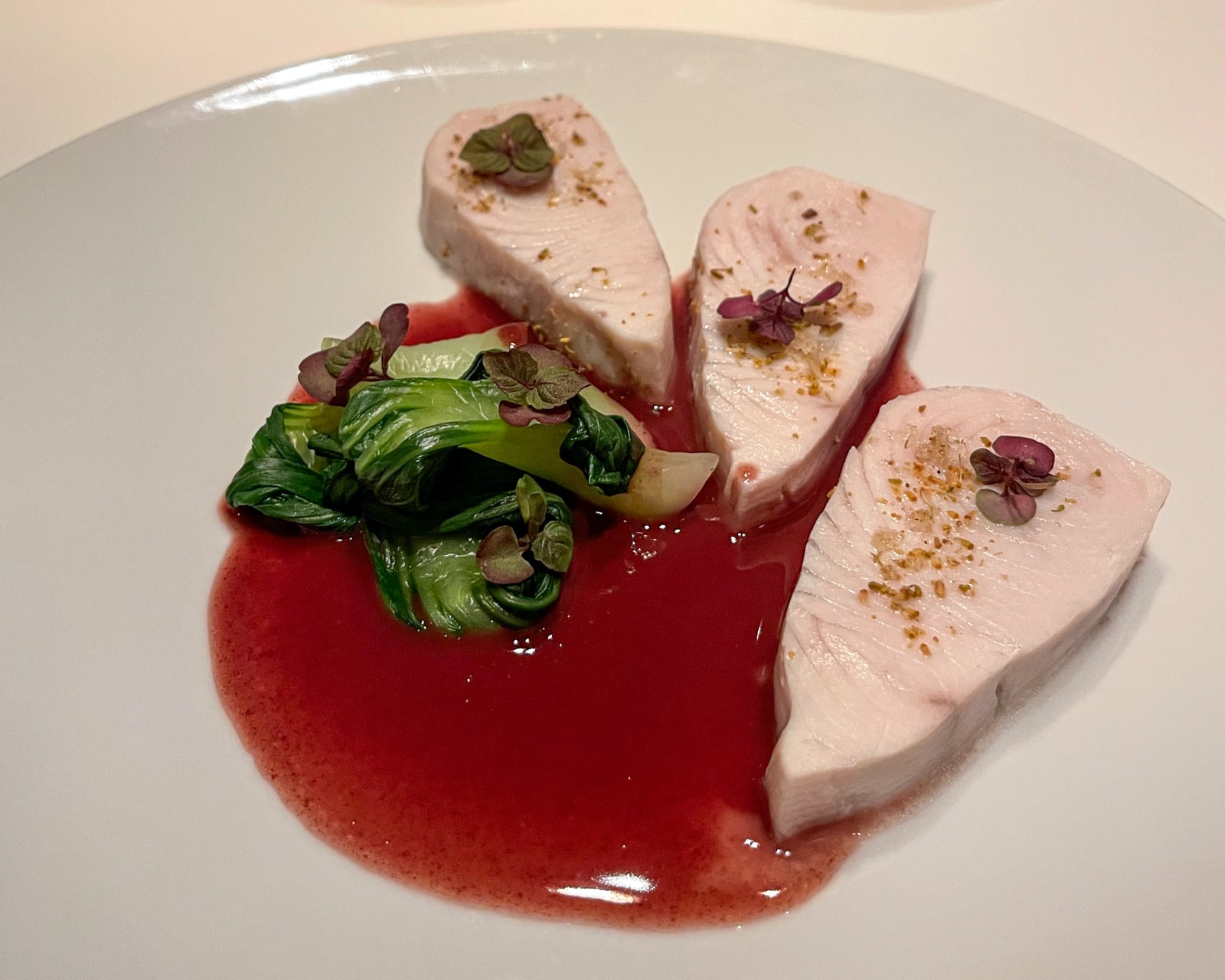 Entrees
Seeing how we were vacationing on a Hawaiian island, I felt compelled to order fish as a main course at M by Jeremy Shigekane.
Specifically, I got the day's catch with shiso, bok choy, and beurre rouge. It was okay; however, I found my date's entree more flavorful.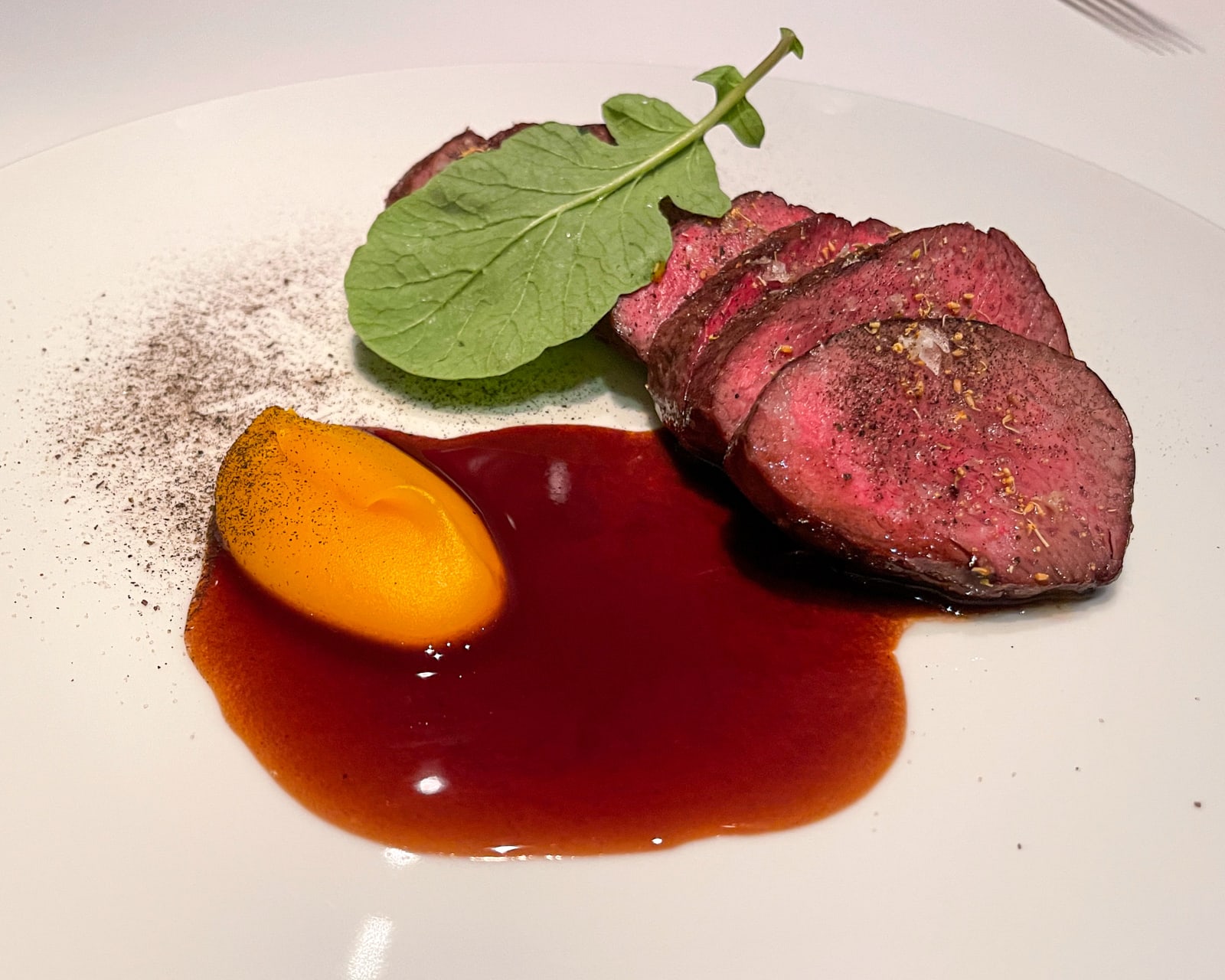 Kel enjoyed hearty sliced American wagyu beef with kabocha and lapsang souchong tea. It was enticing, and thankfully, she was willing to share.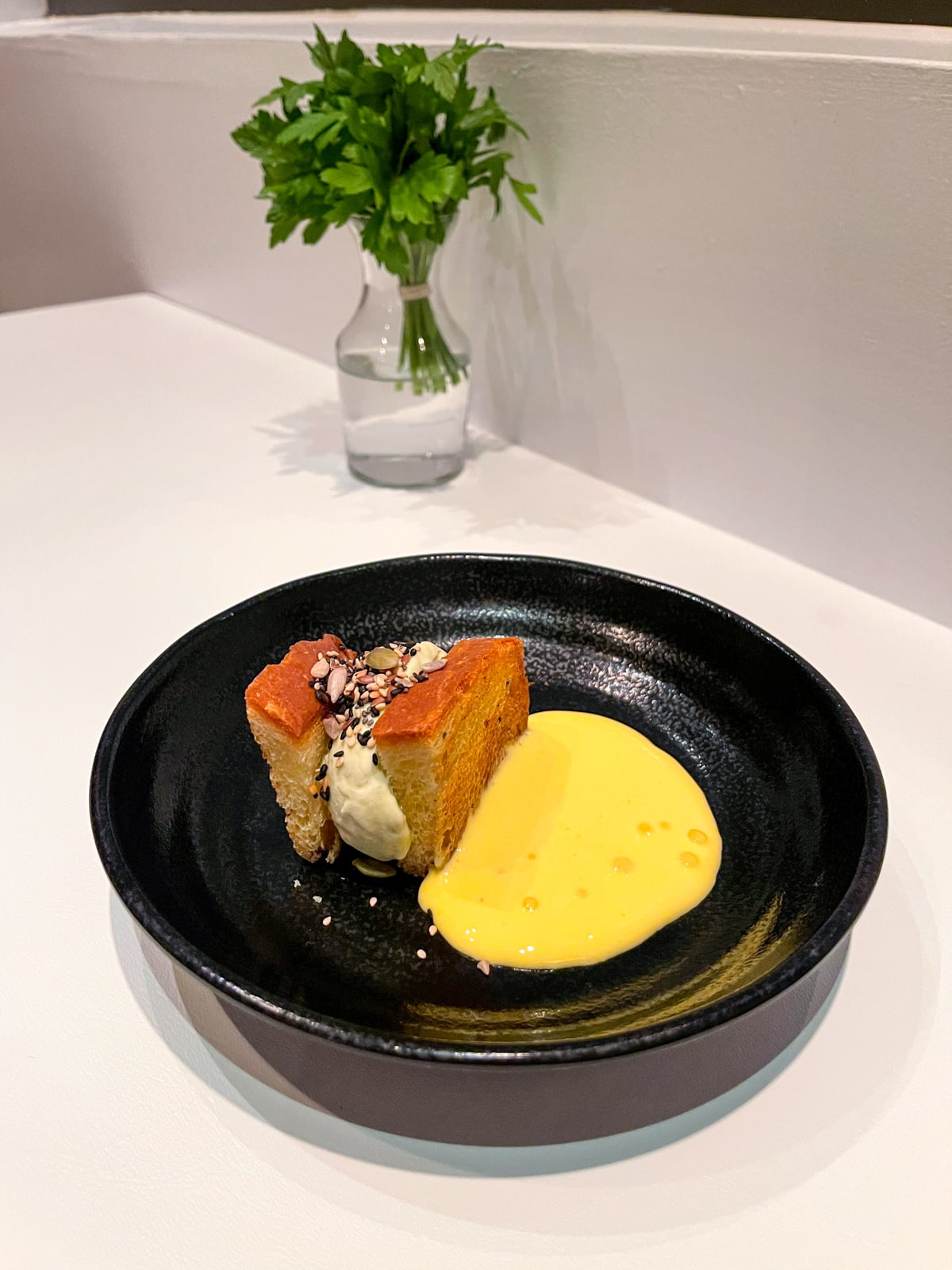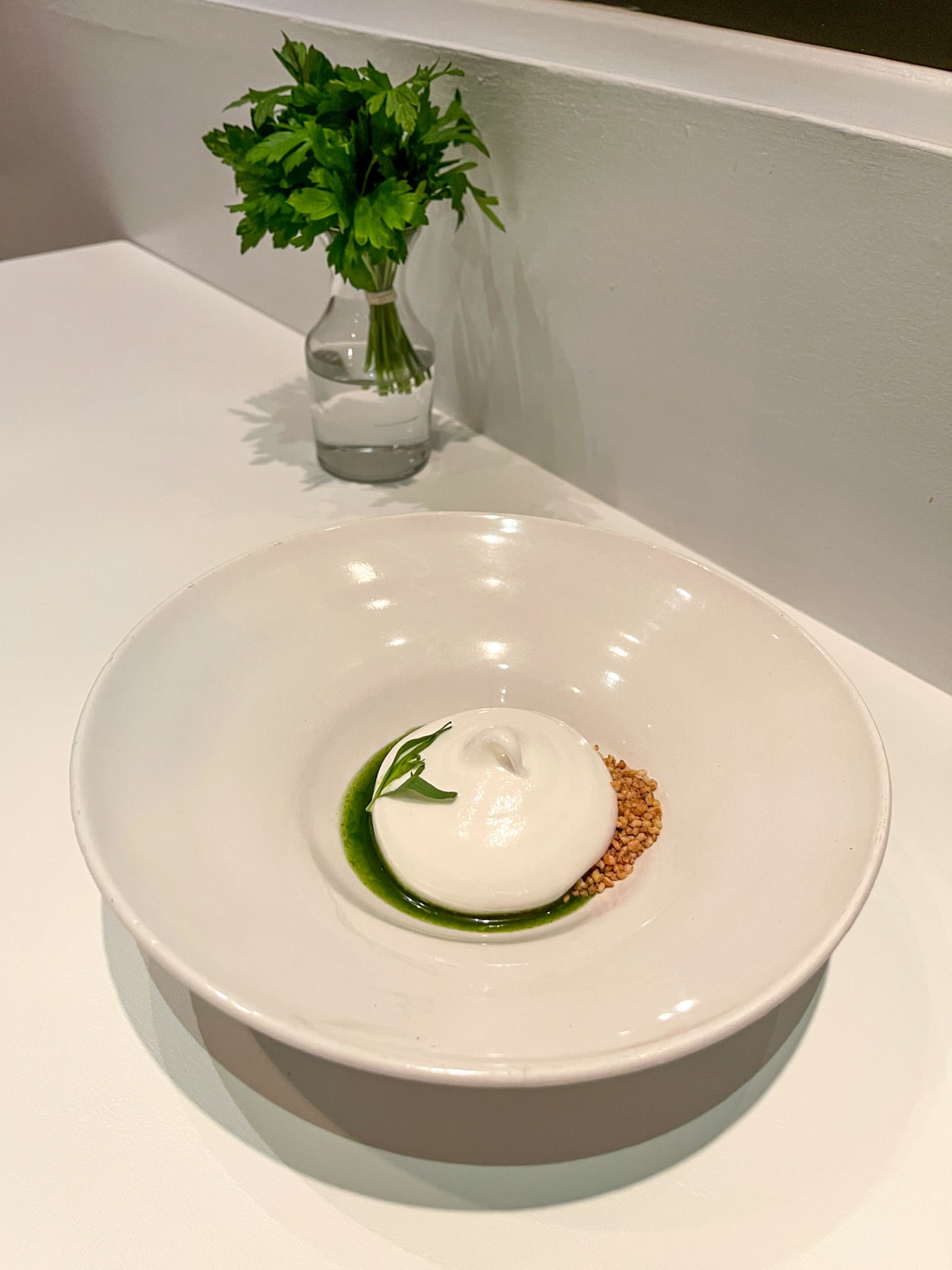 Desserts
Dessert brought more delight to our faces, and we ordered both options.
The sweet bread I'd enjoyed with the foie gras mousse made another appearance in the avocado ice cream dish.
Related: Hula Pie at Duke's Waikiki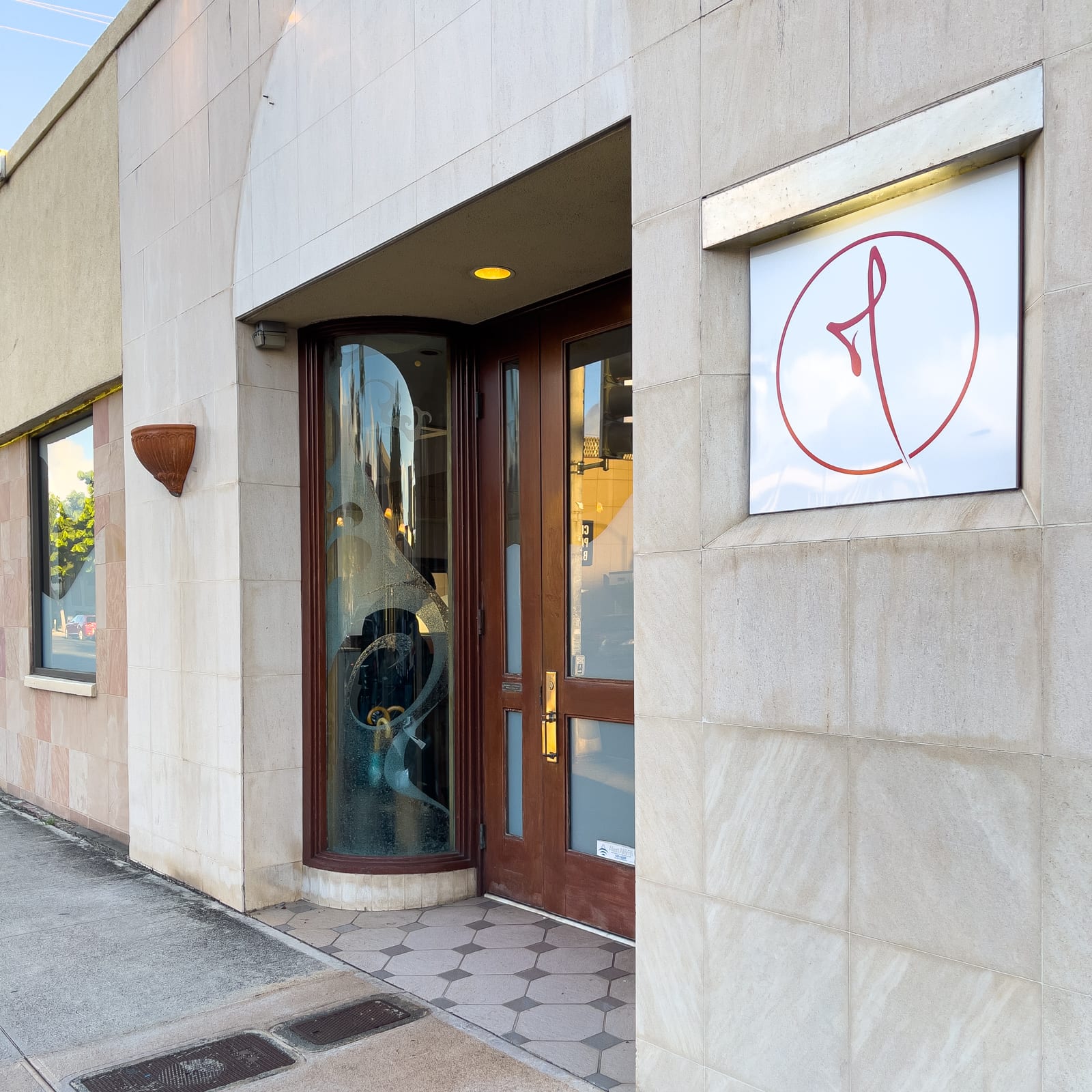 Overall, I felt like we had the romantic fine dining experience I'd hoped for at one of the best restaurants on Oahu. It's well suited for special occasions.
Our 3-course dinner, plus cocktails, tax, and tip, came out to about $100 per person, and the price matched the value and excellent service we received.
By comparison, the 5-course tasting menus are priced at $125.
M by Jeremy Shigekane carries on a decades-long tradition of serving French-inspired Hawaiian cuisine with locally sourced, high-quality ingredients. Aloha!